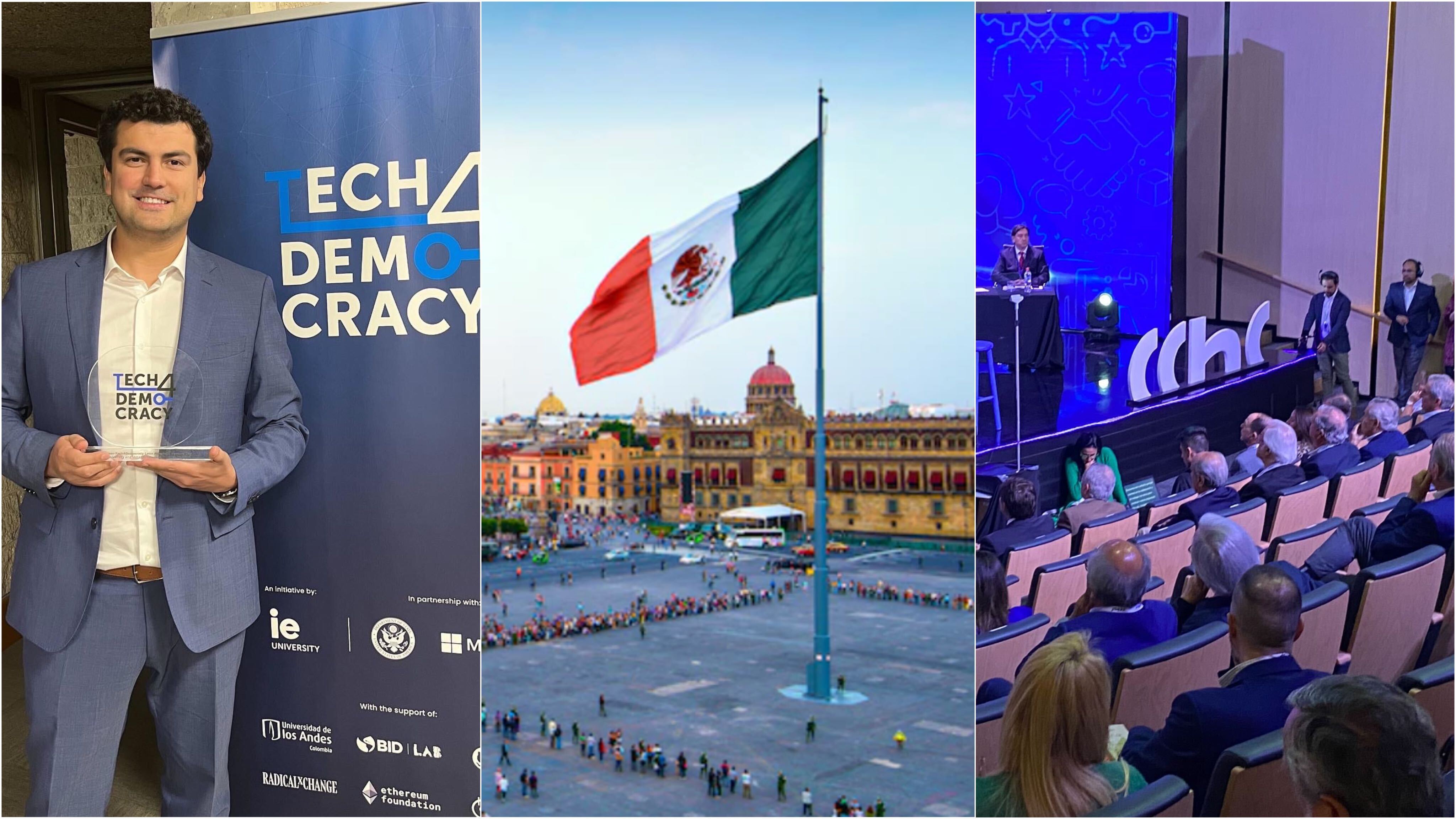 More than 680 processes and close to 280,000 votes received are some of the figures that this year left for the company.
2022 closes as a great year for EVoting. International recognitions, the arrival of a thousand clients and outstanding processes, are part of the most relevant events that the company experienced.
BIG NUMBERS
516 votes, 161 meetings and assemblies, close to 280,000 votes received and more than 160 new clients, marked the year's figures for EVoting. This leaves an incredible 677 processes carried out during 2022, the third consecutive year exceeding 600.
In addition, with the arrival of new clients, the company has surpassed the 1,000 mark in its portfolio. Universities, unions, federations, banks, among others, are part of the wide variety of organizations that prefer EVoting's platforms. "We have come a long way and not without difficulties, but we have been able not only to face them, but also to see the opportunities they bring in terms of innovation and growth", said Felipe Lorca, the company's Operations Manager, after reaching this important figure.
A GLOBAL COMPANY
Argentina, Chile, Costa Rica, Ecuador, Mexico, Panama, Peru and Uruguay were the countries where the company worked with EVoting's platforms and which exemplify the global success achieved this year.
In addition to the processes in those countries, Tomás Barros, General Manager of the company, and Felipe Lorca, Operations Manager, visited Mexico and Ecuador, respectively. Both trips generated great results for the company's expansion aspirations in the different platforms.
THE MOST IMPORTANT AWARD IN EVOTING'S HISTORY
2022 was not only a year of great numbers and trips, the company also received important international recognition. In October, EVoting was the winner of the Tech4Democracy Venture Day Latin America award.
This distinction recognizes startups that strengthen democracy in the region and is an initiative promoted by the U.S. State Department and IE University.
"It is the most important award EVoting has received and the most relevant recognition in the democracy industry," commented Mario Novoa, CEO of EVoting, after receiving the award in Colombia.
THINKING ABOUT 2023
With a great balance this 2022 concludes for EVoting and the company seeks to continue improving for the year ahead. Innovations in platforms and new technologies are part of the innovations that are on the horizon for 2023.
"This past year was a great year for the company and we want to continue on this path. We look forward to an even better 2023 to continue providing security and transparency to our clients," said Tomás Barros, when asked about his wishes for the coming year.