WE ARE EVOTING GLOBAL
Our diversity of experiences, professions, age and interests, gives us a transversal outlook. We believe in innovation and experience, creativity and academia, commitment and curiosity. We believe in teamwork, cooperation and autonomy. This is who we are.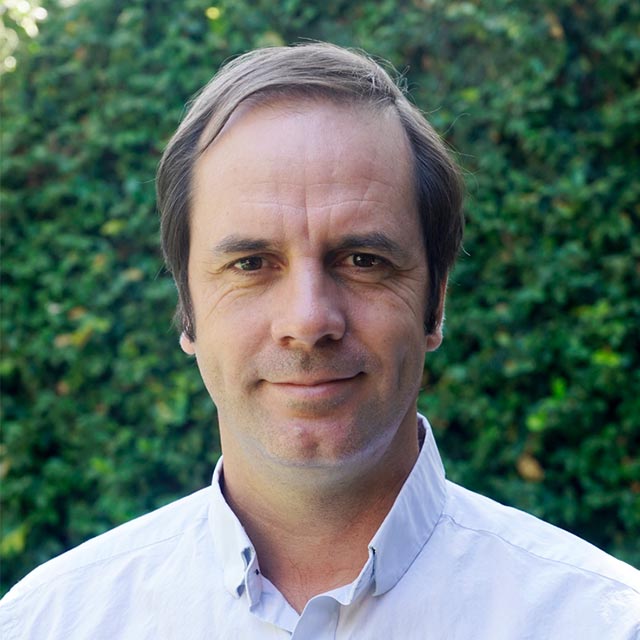 Tomás Barros
FOUNDING PARTNER AND GENERAL MANAGER
Civil Engineer in Computer Science from the Universidad de Chile. PhD in Computer Science from the Université de Nice-Sophia Antipolis, France. Expert in computer systems, networks, data security, software development and formal methods.
His passion: riding his bike, downhill.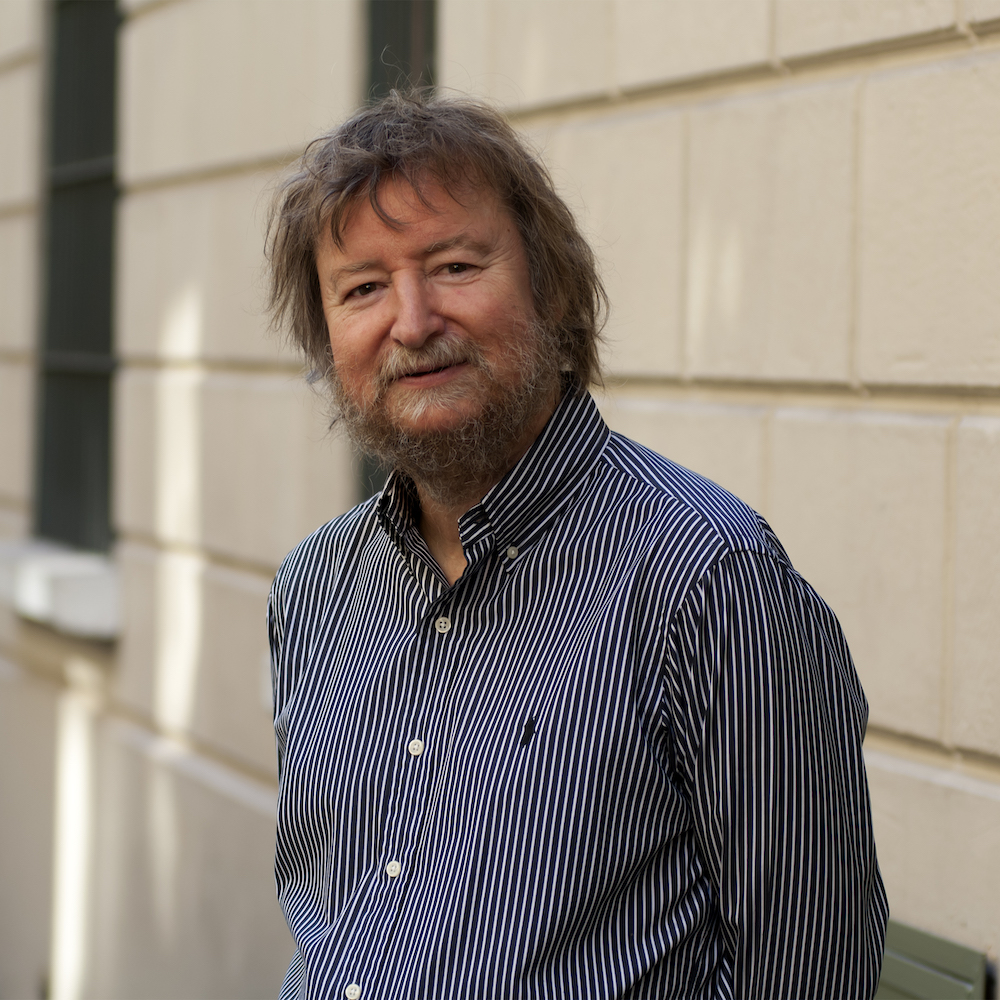 José Miguel Piquer
FOUNDING PARTNER AND PRESIDENT
Master in Computer Science from the University of Chile (1986). PhD in Computer Science from Ecole Polytechnique de Paris (1991). Professor of the Department of Computer Science at the University of Chile.
He is known as "Chile's father of the Internet": he sent the first e-mail, registered the ".cl" domain, established the first Internet connection and created the first website.
Mario Novoa
Founding Partner and Executive Director
Industrial Civil Engineer from the University of Chile. Expert in commercial and marketing development, with a focus on innovative technology-based projects.
Enthusiastic padel player, he was once a 3rd division champion. Entrepreneurship professor at the University of Chile.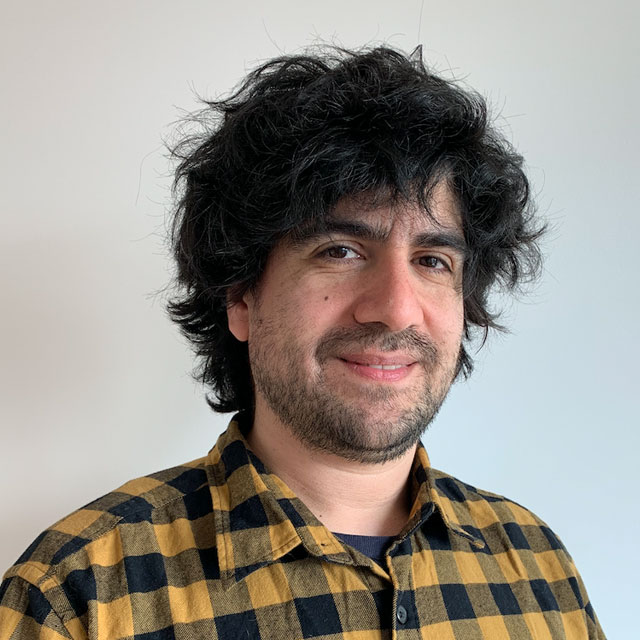 Mario Cornejo
Founding Partner and Scientific Director
Master's degree in Computer Science from the University of Chile. PhD in Computer Science from the École Normale Supérieure de Paris. Expert in cryptography and data and network security. He explores parallelism, concurrency and functional programming.
When he leaves the Matrix, he listens to jazz and dives into Age of Empires 2.
Felipe Lorca
Operations Manager
Industrial Civil Engineer from the University of Chile. Coordinator of the largest electronic voting projects carried out in Chile.
After 17 years of playing tennis, he finally decided to get serious and started training with Horacio de la Peña.
Rubén Betancourt
KAM Chile Coordinator
Commercial Engineer with an MBA from the Universidad Iberoamericana de Ciencias y Tecnología, Chile. Expert in the areas of logistics operations, finance, marketing and sales.
Lover of nature and family gatherings and a weakness for cars, travel and soccer.
Gabriela Tijerino
COMMERCIAL DIRECTOR, COSTA RICA AND CENTRAL AMERICA
Social Communicator from the University of Costa Rica, with a Master's Degree in Business Administration and Commercial Experience.
Her passion is open water swimming and three years ago she came third in a national championship in open water in the Pacific Ocean.
Verushka Ugarte
COMMERCIAL DIRECTOR, PERÚ
Bachelor's Degree in Business Administration and Marketing from San Ignacio de Loyola University, Perú. Expert in the commercial area and business development in multinational companies.
Few things entertain her more than reading horror and suspense.
Roberto Llovera
KAM International Coordinator
Electrical Engineer with MBA, Master in Business Administration and Management from the University of Alicante, Spain. Expert in sales and promotion of electronic voting.
Bitcoin holder, Dragon Ball fan, husband, father of Inés, Once and Newton.
Rodolfo Álvarez
Assistant Voting Manager
Management Engineer from Duoc UC Professional Institute, Chile. Focused on development and organization in leadership in digital transformation.
With very broad tastes: he either practices mountain running or sits down to play his guitar.
Joaquín Muntaner
CHIEF GROWTH OFFICER
Degree in International Studies from Universidad Di Tella, and Specialist in Strategic Foresight from Universidad de Ciencias Empresariales y Sociales, UCES, both located in Buenos Aires, Argentina.
Expert in Growth, Expansion and Transformation of Organizations. Future-Thinker, sports fan, singer and he's convinced that mental maps explain everything.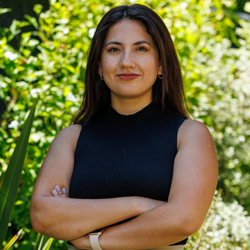 Nicole Molina
Assistant Manager of Meetings and Assemblies
Industrial Civil Engineer from Universidad de Chile. Focused in the areas of data science, marketing and social innovation.
Specialist in the art of makeup, she's permanently improving. She collects eyeshadow palettes -she has 13- and her favorite is from Game of Thrones.
Jennifer González
Key Account Manager
Sociologist from the Universidad de Humanismo Cristiano, Chile. Specialized in the commercial area, with management of large accounts, service sales and market research.
She has parachuted, dived, trekked, rafted and biked all available routes.
David González
Project Analyst
Computer Programmer Analyst from the Duoc UC Professional Institute, Chile, with focus on analytical processes.
Multi-instrumentalist: he plays the bass, electric and acoustic guitar, charango, ukulele, drums, yembé, tormento and synthesizer.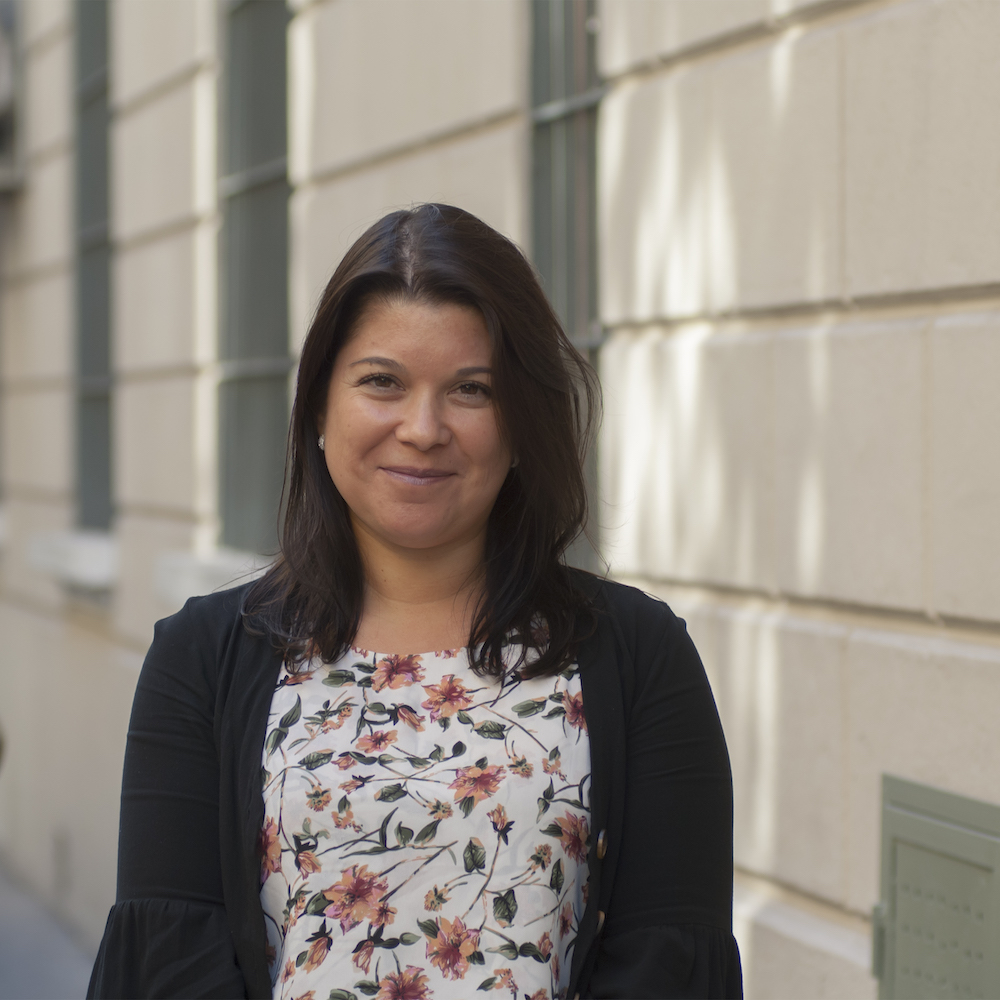 Alejandra Donoso
Key Account Manager
Expert in sales and coordination of electronic elections, as well as personalized customer support.
Her passion is dance. As a child, she choreographed for her family, and did ballet and figure skating. To this day, she dances for life, she says.
Catalina Barraza
Project Coordinator
She has a Master's degree in Industrial Civil Engineering from the University of Chile. Positioned in operations management, marketing and a newly discovered talent in web programming.
In the analog world, she creates collages with magazine clippings, napkins, candy papers, among others, which then decorate her home.
Javier Vera
Project Analyst
Graduated in Connectivity and Network Engineering from the Duoc UC Professional Institute, Chile. Specialized in telecommunications.
He has found in taekwondo a spiritual and physical space, and a way of life in which he is deepening.
Karina Lorca
Content Coordinator
English teacher with a degree in Education and English Literature from the Alberto Hurtado University, Chile. She has specialized in editing audiovisual material.
She is a YouTuber and has an interior design channel in English.
Benjamín Oros
DEVELOPER
Computer programmer analyst from the Duoc UC Professional Institute, Chile. Specialized in documentation and project management.
He is a fan of the beach, beer and online games like League of Legends. He has lived in Quintero since he was a child and considers it incredible to work for the whole world from his small town.
Jorge Araya
Developer
Molecular Biotechnology Engineer and experienced researcher, he has a degree in Bioinformatics and Computational Biology and a PhD in Molecular Biotechnology, both from the University of Chile. But he succumbed to the world of computer science.
His crossover of worlds is also expressed in his love for open-world video games... with a medieval touch.
María José Rojas
PROJECT MANAGER
An engineer in Administration with a major in Finance from the Duoc UC Professional Institute, Chile. She declares herself to be very fond of organization, order and finances.
However, she goes camping whenever she can, somewhere where she can breathe fresh air and connect with nature.
Laura González
PROJECT MANAGER
Bachelor's degree in International Relations with a major in Foreign Trade from the International University of the Americas, Costa Rica. Specialist in data analysis in Human Resources areas, and in the generation of indicators for management and executives.
She is passionate about designing unique pieces of jewelry in crystal and natural stones, and reading History and Science Fiction.
Ignacio Salamanca
Assistant Quality Manager
Mechanical Civil Engineer from Universidad de Chile with experience in the area of design and robotics.
He abandoned differential equations when he discovered his passion for the world of electronic democracy. Thwarted barista, comic book and board game lover.
Camila Aguilera
Corporate Affairs Coordinator and Multimedia Editor
Film and TV director from the University of Chile, specializing in directing, screenwriting and editing. Over 10 years of experience in television, advertising and independent productions.
Loves cinema, anime, music and animals.
MATÍAS SILVA
Development Manager
Electrical Civil Engineer from the University of Chile, specialist in the area of Hardware and Software of technological products. Committed and loves teamwork.
Colo Colo fan and tennis enthusiast. Frustrated drummer of a metal band.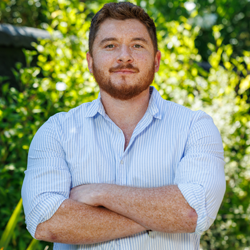 Yerko Opazo
Head of People Management
Business Administration Engineer from Universidad del Mar, Chile, with a specialty in people management, and more than 6 years of experience in different areas of human resources, in which he has led various processes in different organizations.
He is a lover of sports - he has been selected american football team player 3 times- and of the simple things in life, such as a bike ride, a picnic with the family or a good book.
Magdalena Laplacette
Growth Marketing Analyst
Expert in Digital Marketing, structuring positioning strategies and brand growth. Designer graduated from the University of Buenos Aires (UBA), Argentina, with courses and specializations in Project Management and Digital Marketing from UADE Business School and CoderHouse, both in Buenos Aires.
She enjoys days at the beach, playing paddle tennis and getting to know new places to go out with her friends and boyfriend.
Enrique Rojas
Key Account Manager Mexico
Bachelor in International Relations from the Monterrey Institute of Technology and Higher Education; Mexico.
Passionate about sales and friendships. Former Mexican tennis player and current padel player, flag football player and gym lover (weights). He also enjoys movies -his favorite movie is Limitless- and self-help reading, but his current favorite books are Open, by Andre Agassi, and Shoe Dog, by Phil Knight. Soccer fan (Rayados de Monterrey), NFL (Miami Dolphins) and NBA (LA Clippers).
Amanda Cabezas
Commercial Assistant for Central America
Bachelor's Degree in Business Administration with emphasis in Business Management from UNED in Costa Rica. She has 17 years of experience in the customer service area.
Passionate about mountain climbing, hiking, swimming and sports in general. Very internalized in the modeling of mental programs in people through Neuro Linguistic Programming, to improve interpersonal relationships and quality of life. She considers the challenge as a great ally for the improvement of human beings.
Macarena Campos
Training and personnel coordinator
Technician in Logistics Management and student of Industrial Engineering at Universidad Andrés Bello. She has specialized in the coordination of work between teams and people.
In Santiago or wherever she is -she travels a lot- she starts every day listening to jazz or soul.
María José Briceño
Software Developer
Civil Engineer in Electricity from the University of Santiago de Chile, with a Diploma in Artificial Intelligence at the Department of Computer Science at the University of Chile. She has specialized in technological innovation and process automatization.
When she leaves the virtual world she trains for 100m, 200m and long jump, representing the French Athletic Club in master athletics tournaments. Or making crafts for her cat, such as transforming a box into a bed or fishing rods into toys.
Alex Magna
Junior Web Developer
A senior student of Computer Engineering at the Duoc UC Institute, he is passionate about Front-end web development, because he loves to design web pages and interfaces.
His favorite season is winter, and he likes to go out with friends, travel -especially to the south of Chile- and play strategy video games, such as Age of Empires II.
Joaquín González
Journalist and Community Manager
Journalist with a degree in Social Communication from the Universidad de Chile. Experienced in community management and social networks.
Sports lover in its wide diversity, and fond of science and astronomy. Co-author of the book "Bars and Metrics: The history of rap battles in Chile.
Daniela Gajardo
Help Desk Analyst
Studied Design at the University of Chile, two years in common plan and two with Industrial specialization.
A versatile professional, she loves illustrations, collects illustrated books and never misses illustrators' fairs. She is passionate about coffee, tattoos and anime, and enjoys trying new foods -as long as they are meatless-, and spending time with family and friends.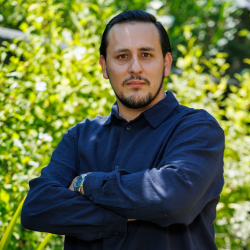 Bernardo Aguinaga
Key Account Manager Argentina-Ecuador
Bachelor in Business Administration from Universidad Austral and Bachelor in Marketing from Universidad de Palermo, both in Argentina. Expert in the commercial area, focusing on business generation and strategic alliances. Consultant with experience in internationalization, business expansion, change management and digital transformation.
Ecuadorian by birth and Argentinian resident. World traveler, he is passionate about soccer in all its dimensions, on the field and from the stands.
NICOLE BADILLA
OPERATIONS ANALYST
Commercial Engineer with a major in Administration from Universidad Andrés Bello, Chile.
She loves to travel, animals and tattoos. In her free time, she enjoys spending time with her family and friends, as well as watching series, movies and nurturing her artistic side by making various paintings.
And a team of more than 100 supervisors supporting throughout the Region.