SEPTEMBER 15: INTERNATIONAL DAY OF DEMOCRACY
Written by EVoting Communications

/
September 14th, 2023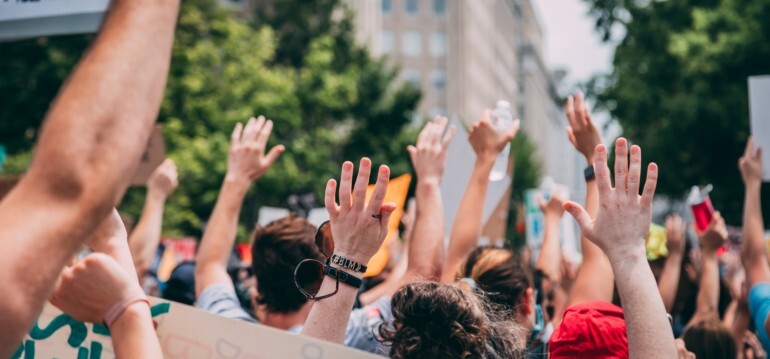 The International Day of Democracy has been celebrated since 2008 and seeks to contribute to the proper development of democracy in the world. In addition, each year it focuses on a specific focus on which to work.
In order to raise awareness and remind citizens that democracy must be people-centered, in November 2007 the United Nations General Assembly proclaimed September 15 as the International Day of Democracy and, a year later, it was celebrated for the first time.
Why this date?
On September 15, 1987, after almost nine years of International Conferences on New and Restored Democracies, the Inter-Parliamentary Union adopted the Universal Declaration of Democracy.
These conferences came after the arrival of Corazon Aquino to the presidency of the Philippines, after 20 years of dictatorship in the country. This case is especially particular, because she was democratically elected after the so-called "Peaceful Revolution of People Power".
This universal declaration led to the promotion of an international day for democracy and, in November 2008, the United Nations General Assembly decreed this commemoration, respecting the date proposed by the Inter-Parliamentary Union.
For the UN, democracy is both a process and a goal, and only with the commitment of all actors can it become a reality to be enjoyed globally.
"On the International Day of Democracy, we celebrate the promise that democracy holds for societies, and recognize the many threats it faces in times as tense and turbulent as the ones we live in," says António Guterres, UN Secretary-General.
This 2023, the main theme of the day will be "Empowering the next generation". It focuses on the essential role of youth in advancing democracy and the imperative of ensuring that their views are included in the decisions that affect their future.
For the UN, an engaged and well-educated electorate is at the heart of strong democratic societies and it is important that everyone is able to participate in issues of concern.
EVoting committed to democracy
As mentioned in one of its values, EVoting believes in democracy and protects the decision making process where the majorities rule through free and secret vote, provided with a secure and transparent service.
Putting technology at the service of democratic processes is a fundamental quality of the company, which is recognized worldwide as a leader in electronic democracy.
In this sense, the Founding Partner and Chairman of the Board of EVoting Chile SpA, José Miguel Piquer, emphasizes that the use of technology in electoral processes is crucial to generate greater participation.
"On the International Day of Democracy, we propose to open a necessary, broad and transparent debate on electronic voting in our society, which puts the democratic rights of the citizenry first," mentioned Piquer in 2021.
As the UN recognizes, forms of democracy around the world have commonalities and dissent, but it is essential to ensure that it is a reality for all citizens.