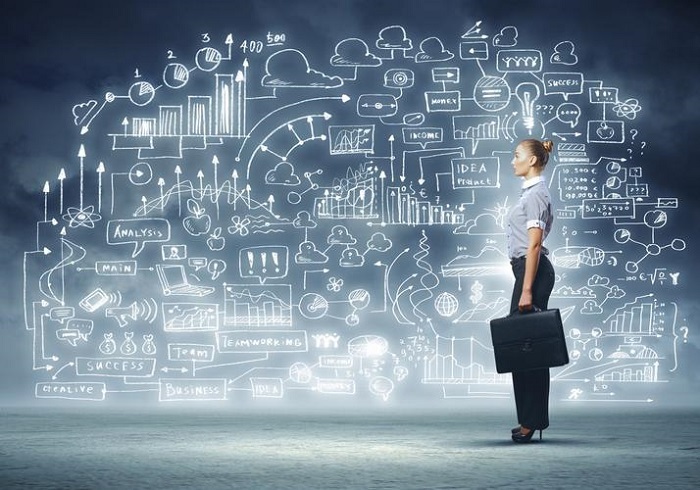 March 8 marks International Women's Day, a date that recognizes women's struggle for their rights. Despite advances in several areas, the gap that divides men from women is still wide.
Why is March 8 International Women's Day?
The origin of this date dates back more than 100 years, specifically on March 8, 1857, in New York. On that day, the first demonstration of women's demands was recognized, where the protagonists were the workers of a textile company who demanded better conditions.
The first commemoration of this day took place in 1909 in the United States, and it is estimated that some 15,000 women came out to protest. In the years that followed, several cities around the world joined in, until the date was officially recognized by the UN in 1975.
Despite the great effort to make this struggle visible, in areas such as science and technology, women continue to be relegated to a secondary role. According to UNESCO, one out of every three researchers is a woman and just over 35% of graduates in fields related to science, technology or innovation are women.
This is also reflected in the fact that only 3% of Nobel Prizes in Science have been awarded to women.
Women in political positions
According to official figures from the Inter-Parliamentary Union (IPU), by January 1, 2023, 11% of the world's countries will have a female head of state and 9.8% will have a female head of government. Moreover, it is estimated that, at this rate, parity with men will not be reached until 130 years later.
This is just one of the data that reflects the existing inequality in decision-making. If we go into a little more detail, the figures are abysmal with respect to men and decision-making at the global level.
With regard to ministerial positions, in only 14 countries in the world did the cabinets reach 50% female representation. Globally, 22.8% are women ministers. In Latin America and the Caribbean, this figure rises to 30.1% and Chile is the best ranked country in the region (5th).
At the parliamentary level, the figures are more auspicious, especially considering that the IPU recently reported that for the first time in all countries of the world there is female representation.
These figures are encouraging but, nevertheless, it was also mentioned that global growth in this area stagnated at around 26.5%, growing by only 0.4%, the lowest figure in six years.
"At this rate, we could not reach our goal of gender parity for another 80 years," said Martin Chungong, secretary general of the IPU, at a press conference.
The information also exposes that, as far as the presidency of the parliament is concerned, it went from 20.9% in 2021 to 22.7% this past year.
Women in digital democracy
When talking about women in new technologies at the service of democracy, there is a remarkable case in the region, Elaine Ford, Director of Democracy and Development International. The Peruvian institution promotes the Digital Democracy program, with the aim of promoting the responsible use of new technologies.
"New technologies enhance our freedoms and our rights as individuals, and can even help reduce corruption, achieving more transparency, greater accountability and collaborative societies, where the processes of co-creation and collaboration between authorities and citizens are strengthened," Ford explained in an interview with EVoting.
And just as technology empowers rights, there are several women who have led companies to use platforms such as EVoting to carry out democratic processes.
Evangelina Gómez (Director of CERES - Ecuador), Isidora Zaldívar (Executive of Colbún S.A. - Chile) or Rosario Rosas (Head of Partner Management CCHC - Chile), are some of the women who have trusted in electronic democratic processes for their organizations.
In addition, the group of women elected to positions in different institutions is varied. One of the most outstanding cases is that of Elisa Araya, Rector of the Universidad Metropolitana de Ciencias de la Educación (Chile), elected with EVoting's EUniversidades platform.
After the process, the Physical Education teacher and Doctor in Education Sciences, highlighted the use of technologies and mentioned that "the digital will lead us to a more direct democracy".
And just as EVoting's platforms have contributed to the election of women in various roles, the company has also made progress in achieving equity in the staff.
EVoting currently employs 15 women and 18 men, representing 45.4% and 55.6%, respectively. These figures represent an increase of 4.2% of female personnel compared to the same time last year.
As in different areas of the world, equity between men and women is a pending task that must continue to rise, and that in the commemoration of a new International Women's Day, takes on even more meaning and relevance.