FEBRUARY 2023: EVOTING IS READY FOR THE PEAK OF SHAREHOLDER MEETINGS AND ELECTRONIC DEMOCRACY EXPANDS IN THE REGION
Written by EVoting Communications

/
February 28th, 2023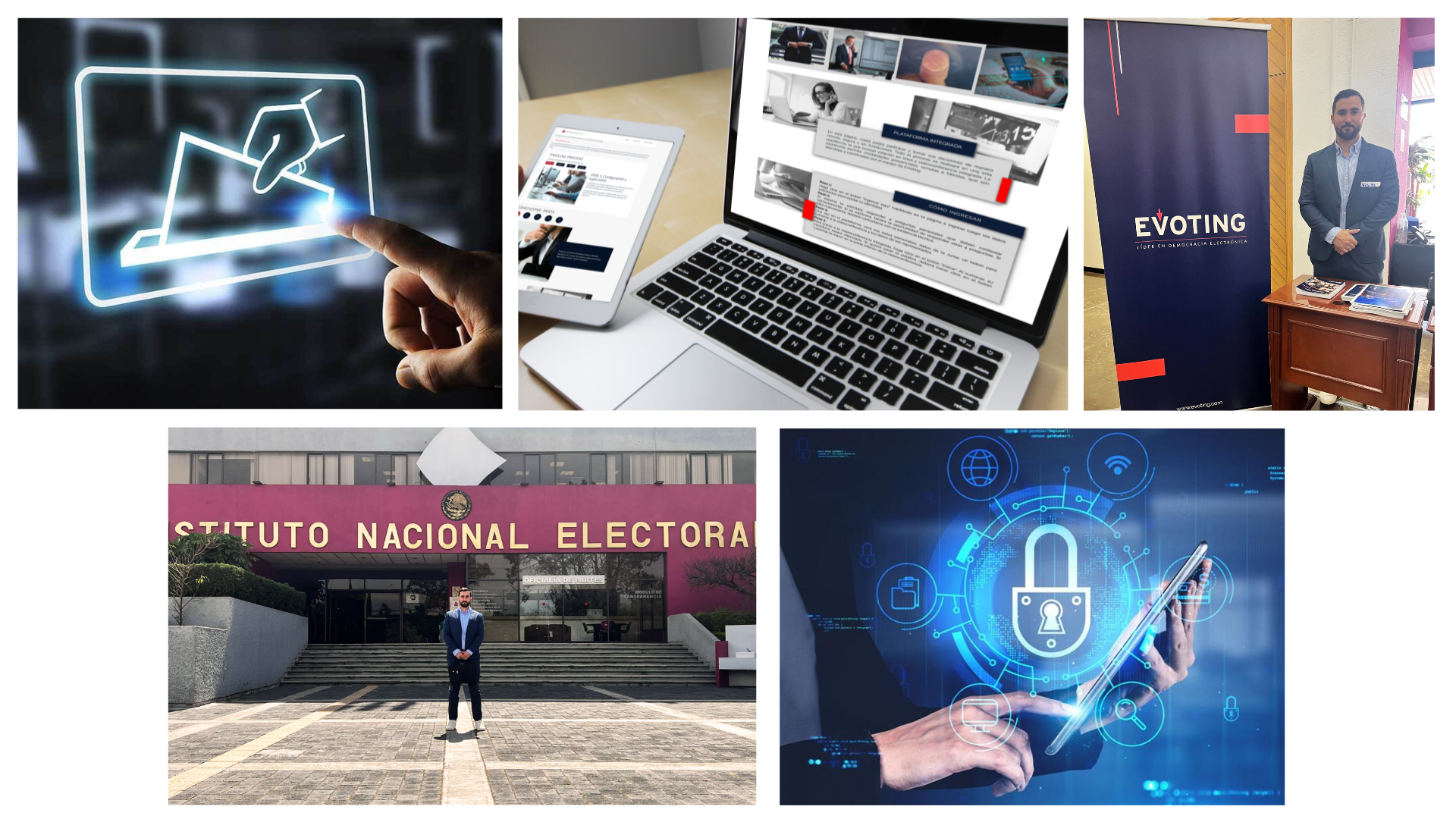 The finalization of details for the realization of Shareholders' Meetings, an important exhibition in Mexico and the news of electronic voting in different Latin American countries, mark February for EVoting.
The second month of the year is coming to an end and EVoting has everything ready for the peak of the Shareholders' Meetings. At the same time, the company participated in an exhibition on electronic democracy organized by the Mexican National Electoral Institute (INE), adding to the large number of countries that have made incursions into the use of technologies in their processes.
EVoting is ready for the peak of the Shareholders' Meeting Season
Already 125 Shareholders' Meetings have been carried out with the EHolders platform and more than 70 clients have trusted it since 2020. In addition, last year, the company was the main supplier of IPSA companies. "The main thing we offer is accompaniment and security. We have an exclusive team for Meetings and Assemblies all year round, so we have constant meetings with clients, looking at the specific needs of each one," said Nicole Molina, EVoting's Assistant Manager for Meetings and Assemblies.
Check here the complete article.
An exhibition of technology at the service of democracy was held in Mexico
On Wednesday, February 22, the National Electoral Institute (INE) of Mexico held the "Exhibition of Technology applied to electoral processes and citizen participation", which was attended by various organizations linked to electronic democracy, EVoting among them, and local authorities. The purpose of the event was to look for alternatives to modernize the democratic processes of the country and to get into the use of technologies in participation.
Check here the complete article.
Three Latin American countries are moving towards electronic democracy in governmental processes
The use of technologies in democracy is gaining strength in the region and an example of this is that Ecuador, El Salvador and Paraguay dared to venture into different formats. On February 5, 95,000 Ecuadorians living abroad had the opportunity to elect the seven members of the Council for Citizen Participation and Social Control. A similar case is that of El Salvador, where electronic voting will be implemented for Salvadorans living abroad in the elections for President, Vice President and Legislative Assembly in 2024. Finally, the Paraguayan government began educating its population for the general elections to be held on April 30, where voting machines will be used.
Check here the complete article.