"THIS IS THE MOST RELEVANT AWARD IN THE DEMOCRACY INDUSTRY"
Written by EVoting Communications

/
October 14th, 2022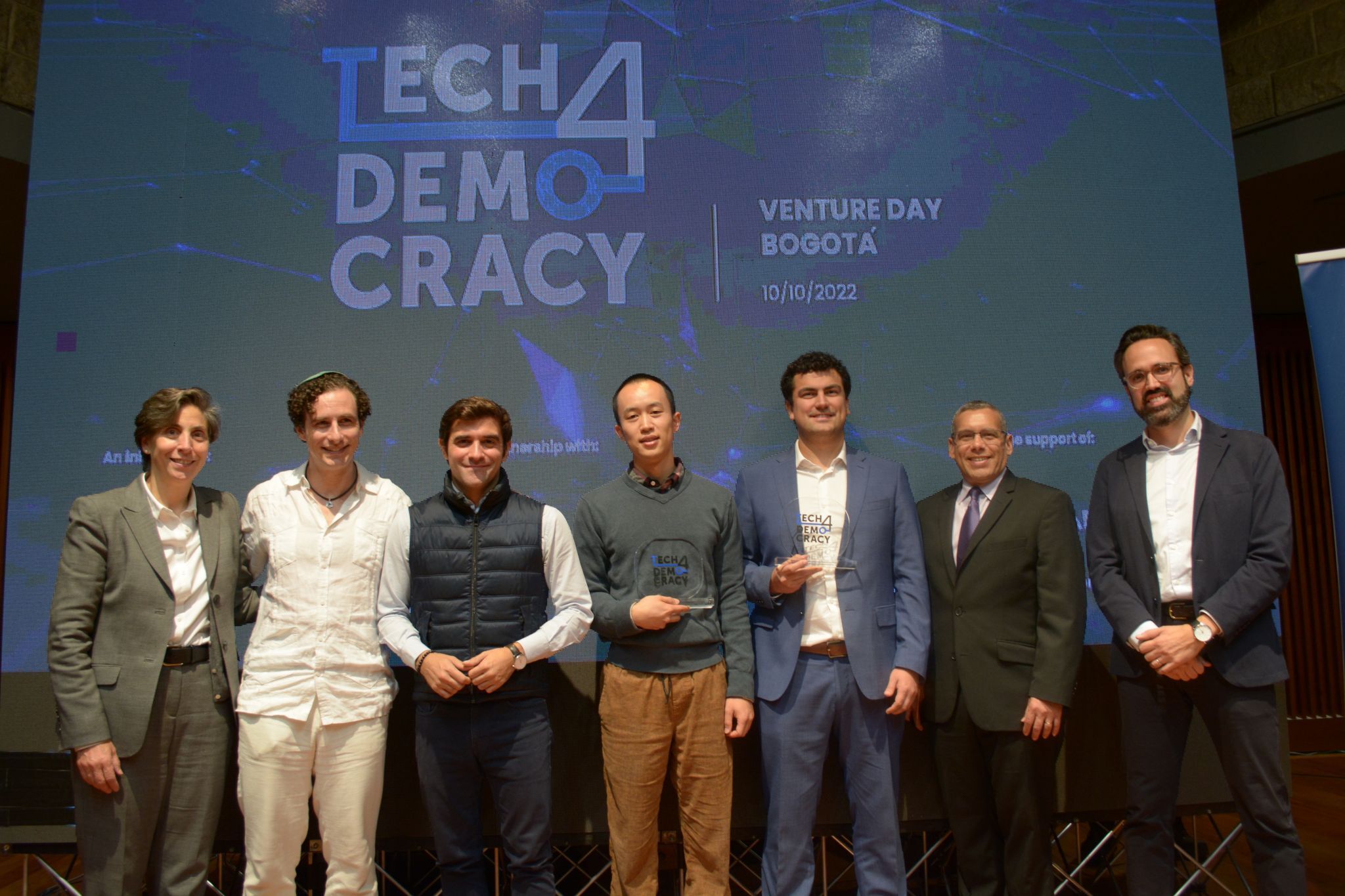 Executive Director highlights EVoting's distinction as winner of the Tech4Democracy Venture Day Latin America award, a competition that recognizes startups that strengthen democracy in the region.
On Monday, October 10, at the University of Los Andes, Colombia, Mario Novoa, founding partner and CEO of EVoting, received the award that highlights the company as a leader in e-democracy in Latin America.
In Novoa's own words, the award is the "most important that EVoting has received and the most relevant recognition in this industry". This is in addition to the fact that it is a global competition, which will be present in five continents.
The initiative, promoted by the U.S. Department of State and IE University, was born at the Democracy Summit, an event led by the U.S. government itself, and seeks to strengthen global democracy by recognizing the contribution of startups and scaleups to the industry. "They saw that technology offered an opportunity to seek and support solutions that contribute to democracy in the world and, as a result, they launched this global contest," explains Novoa.
According to Novoa, the reasons for the triumph are clear: the experience and impact that EVoting platforms have had on society, the ability to ensure transparent processes through technology and the versatility of the service, favoring democracy in several areas.
"Our main contribution is to increase the spaces for participation and allow different organizations to generate more participatory and transparent processes. This generates a snowball effect by which these organizations improve, their representatives are more legitimate and this translates into better decisions being made in the democratic sphere at all levels", adds Novoa.
He also emphasizes that this recognition can boost EVoting's global expansion as it means an opportunity to approach new markets.
After this recognition, EVoting is waiting for the winners from other continents to be announced and to compete in the global competition, which will be attended by representatives from Africa, Asia, Europe, North America and Latin America.