Consultation in the Araucanía: 1st citizen consultation finishes with massive attendance
Written by EVoting Communications

/
November 8th, 2021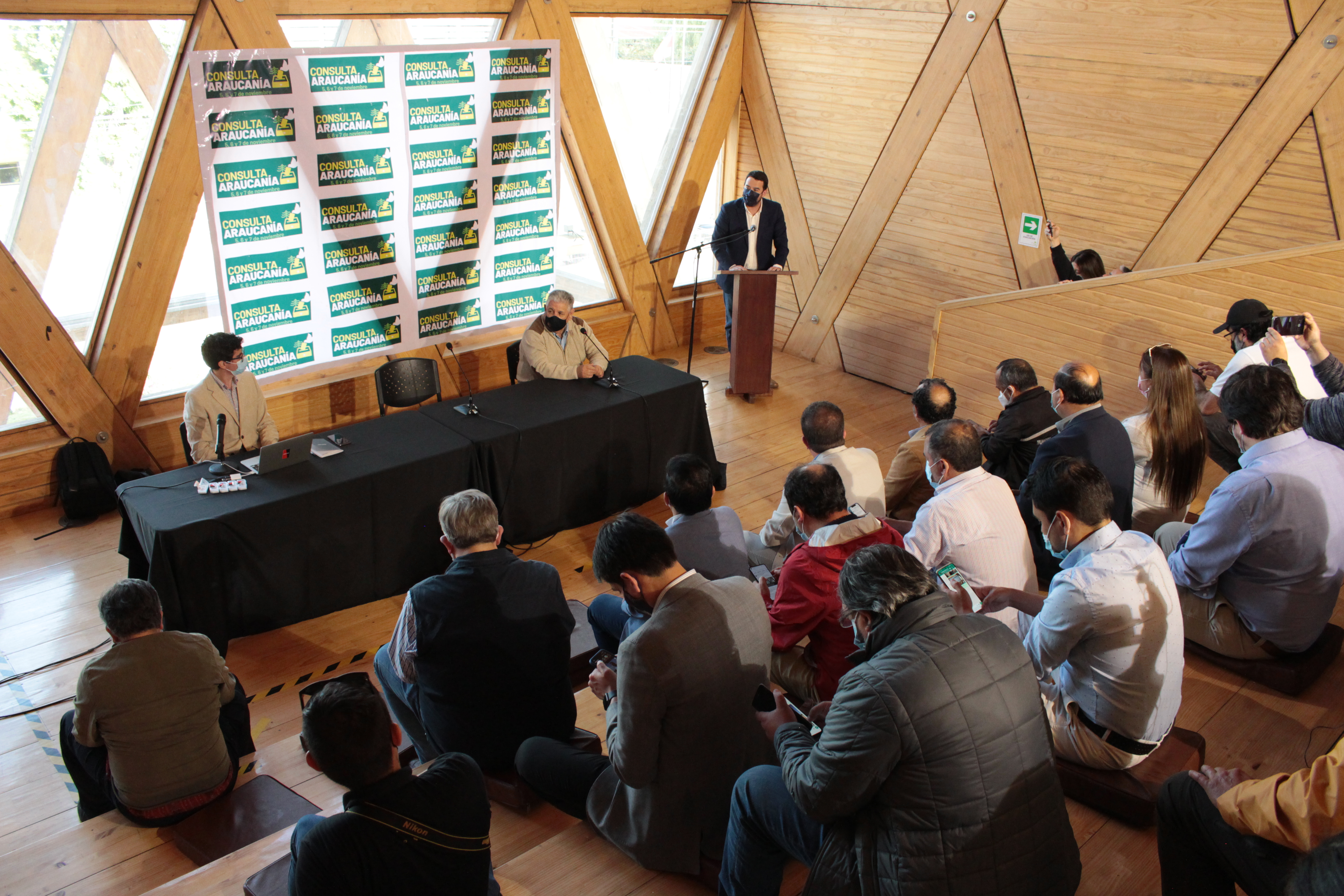 The citizen consultation finished with almost 145.000 votes on the eventual extension of the state of emergency.
144.994 electronic votes, which is the equivalent of 16,36% of the people registered to vote, were registered after finishing the consultation on the eventual extension of the constitutional state of emergency which rules the provinces of Malleco and Cautín, in the Araucanía, and Arauco, in BioBio region until november 11th.
The process, promoted by Governor Luciano Rivas and the Asociación de Municipalidades de la Araucanía (AMRA), that finished on Sunday, November 7th, was conducted electronically, and the results showed a 81.56% of approval on the extension of the state of emergency against a 18.38% of disapproval.
The governor highlighted the consultation as "a historical milestone; it is the first time that a citizen consultation is conducted throughout the region(…) in a transparent, democratic and massive voting". He added "even though it is not binding, I think that when 145 thousand people in the Araucanía give their opinion, vote in a process like this, that is transparent, is more than enough as an absolutely valid product".
The process, done through Evoting's platform, was monitored by an electoral commission, composed by the Regional Governor and 7 mayors representatives of the territorial associations, the lake zone, Nahuelbuta, Costa Araucanía and Malleco Norte, among others. On the part of EVoting's Electronic Voting Manager, Felipe Lorca, he emphasized that "despite the massive numbers of almost 145.000 voters, no problems with the platform or to vote were presented. For this process we have 35 qualified monitors in the help desk".
Out of the 32 communes in the Araucanía region, the 5 with the most participation were Temuco, with 51.039 votes; Angol, with 9.931; Victoria, with 8.385; Padre las Casas, with 7.523 and Villarrica with 5.911.