AUGUST 2023: MONTH OF INNOVATIONS AND APPLICABLE LEARNING
Written by EVoting Communications

/
August 31st, 2023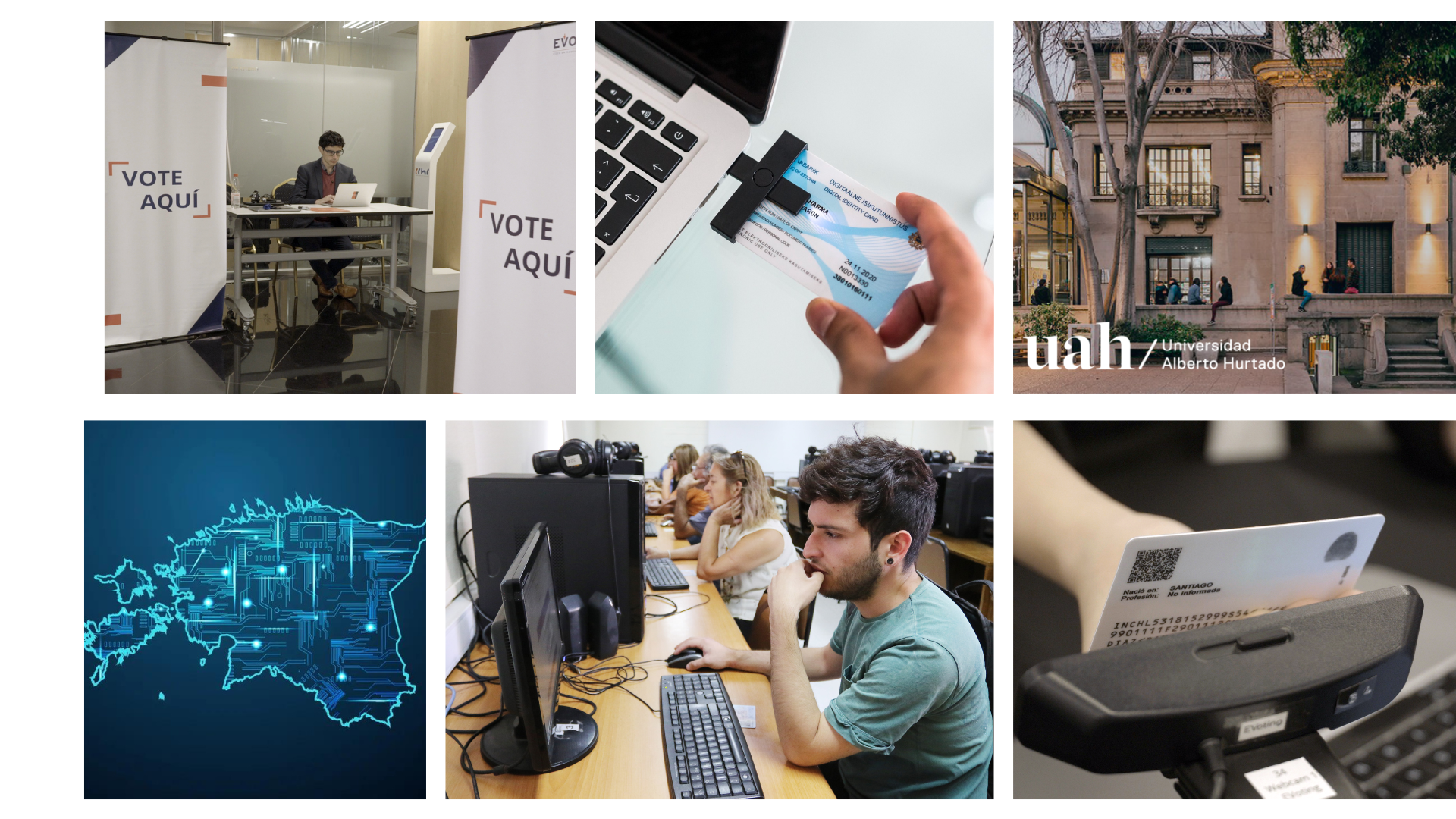 An innovation in the accreditation service that facilitates the user experience, a successful process at the Alberto Hurtado University and the lessons that can be learned from the digital power that is Estonia, mark August for EVoting.
The second quarter of the year is coming to an end and EVoting innovation continues to strengthen in various aspects. A new form of accreditation was implemented using the QR code of the DNI, allowing to speed up processes, and the example of Estonia as a digital power was observed. In addition, a valuable testimony was generated from Alberto Hurtado University after its process with the EUniversities platform.
Estonia and the art of digitizing processes
Over the years, Estonia has become a global digital powerhouse. A clear example is that citizens can carry out more than 99% of their procedures online and that they already have an electronic voting system, but is it applicable to other countries?
"It has nothing to do with technology, it has everything to do with the mentality of the people and the culture. In terms of technology, this change is very fast, but from a cultural perspective, it takes time," says Marten Kaevats, former National Digital Advisor of Estonia.
Learn more about this great country here.
EVoting continues to innovate: new form of in-person accreditation that speeds up the process
Innovation represents a fundamental pillar in EVoting and that is why the company developed a new accreditation system that speeds up the processes and provides a better experience for the client and users.
The system consists of scanning the QR Code that is the inverse of the Chilean identity card, certifying the identity of the person and allowing them to be part of the platform and the voting.
"It was a very good service, it met the expectations in different dimensions".
Alberto Hurtado University held the Election of Academic Representatives to the Rector Search Committee together with EVoting, with more than 75% participation. Its Director of Management and Projects of the Academic Vice Rector's Office, Carlos Aparicio, gave his testimony and valued the excellent performance of the EUniversities platform.
"I would highlight its speed, the cross-referencing of data that can be generated, mainly of participation, giving those who vote in the electoral process certainty that, just as one does in a physical vote, certainty that the vote is always protected in its integrity, in its privacy. In general terms, the strengths are very transversal", commented Aparicio.